Refrigerator Repair in Studio City
Whether it is home or business, it is very critical that your refrigerator is in solid working condition. If you are located in Studio City, and your refrigerator is a few years old, there will be times when you might need to make a service call. That is when you call Studio City Appliance Service, providing repair services across LA for all your electronic appliances.
You have probably heard the old saying; "They don't make them like they use to." While many, especially those from the older generation might think that the longevity of refrigerators of yesteryears is far superior, modern refrigerators of this generation are much more efficient, powerful, quieter, and better built.
What's more, modern refrigerators use much less energy as just briefly mentioned, thereby helping us save more money on a regular basis. While the debate is unending, it is certain though that no matter if it is an old or modern refrigerator, you will need to approach a refrigerator repair service at some point in time.
Why Choose Studio City Appliance Service?
Since we provide the best service 24 hours a day, 7 days a week, including national holidays, you can rest easy that we will get back to you the very same day of receiving a request. Our 15 years of experience in refrigerator repair has given us enough credibility in the community, and the ability to satisfy thousands of customers in LA has verified that we have been around the block before.
So, we can say with absolute confidence that so far, when it comes to refrigerator repair, there has not been a problem that we haven't seen and that we cannot resolve.
Not too many people know that Studio City Appliance Service's refrigerator repair team is also a commercial repair company. If you are running a restaurant, and your refrigerator compressor suddenly breaks down, you know your business could be hampered.
A call on our 24/7 hotline will ensure that our technical specialists attend to your problem immediately. The expert technicians at Studio City Appliance Service are quick to respond to emergency calls and will be ready at a moment's notice. Well, we do have to cope with traffic too!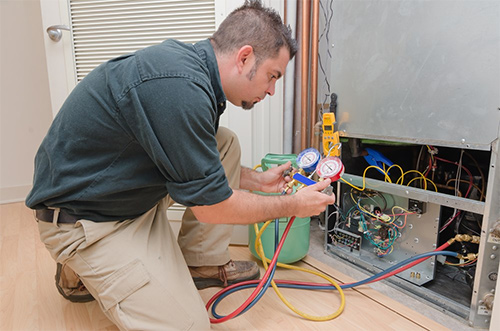 We Repair All Refrigerators
Studio City Appliance Service's authorized service technicians specialize in all types of refrigerators, including French door refrigerator repair, or side by side refrigerator repair. We have the ability to assist you in any area of refrigerator repair. From regular maintenance to complete rebuilds, our technicians stand ready to help.
The following are a few of the common problems we encounter:
Refrigerator or the refrigerator freezer not cooling
Leaks
Loud noise emitting from the refrigerator
Freezer not making ice
Broken ice maker
Strange and unnerving odors
The interior light is no longer working
Broken thermostat
Unresponsive controls
Temperature fluctuations/malfunctions
Studio City Appliance Service – Pricing
Our business is doing well for a plenitude of reasons but it is our competitive pricing that most people remember. At Studio City Appliance Service, we charge you the lowest possible price for the repair of your refrigerator and other appliances. We don't charge for the service call if we perform the repair. In addition, we don't charge extra for holidays, weekends, or night appointments.
We provide repair estimates that have a low price guarantee policy protection. Our expert technicians will explain to you in detail the problem in your refrigerator, and how they plan to rectify it. You can utilize our service only when you are thoroughly convinced that we mean what we say. Moreover, with every service call, we also provide information about how you can extend the life of your refrigerator.
Why Repair When I can Buy a New Refrigerator?
This is a question that might pop into your mind couple of times before calling a refrigerator repair service agency. You must be very clear on whether it is worthwhile to buy a new refrigerator or repair the one which you already have, especially if you are happy with it.
While deciding to replace your existing refrigerator with a new one, remember that the cost of replacing the refrigerator also includes the price of removing the refrigerator you already have and disposing of it legally and appropriately, including draining it out and the proper disposal of any chemicals that may be environmentally dangerous.
Moreover, our experts at Studio City Appliance Service will give you a detailed price estimate of repairing as well as buying a new refrigerator, thereby helping you to make the right decision for yourself and your family.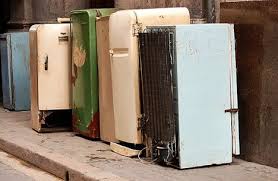 What separates us from the competition?
Immediate service – We come to your home, business, or commercial enterprise right away.
Work hours – 24 hours a day, 7 days a week.
Public holidays – We repair refrigerators or any appliance you have during holidays.
Inform – Our technicians call before they arrive.
Estimate – We give you a complete estimate before we begin any necessary refrigerator repairs.
No hidden costs – There are never any hidden costs!
First time fixing – We fix your refrigerator right the first time.
Guarantee – Our work is ALWAYS guaranteed!
Competitive Prices – We offer the best, cheapest, and competitive prices in the market.
Friendly customer service – We can ensure that the technicians who come to provide the service to you are polite, helpful, and friendly.
Knowledgeable technicians – Our expert technicians are experienced and know their job very well.
Factory-certified in all major refrigerator brands – Our team of technicians are well equipped to deal with repair work of all major refrigerator models. We have been around the block before!
Refrigerator Repair & Maintenance Articles
[ess_grid alias="grid-5″]